Outlet
Agile 5'' Running Short Men's
-33%
$26.66 NZD
$39.99
Agile 5'' Running Short Men's
- Choose your size
Returns within 30 days of receipt following our return policy. Items must be in as new condition and returned in their original packaging with tags attached or returned. Product(s) will have to be sent back to our NZ facility at your own expense.
All our products come with a two-year quality warranty.
Essential info
Benefits
AGILE 5'' SHORT M
Take your run to the next level with the AGILE 5" SHORT for men. The 5" inseam offers more mobility – and less weight. Reflective details enhance the design. An elastic draw cord allows for hassle-free adjustments, while a centered and zippered back pocket provides easy access to essentials and keeps them secure.
Active comfort
Moving freely demands different construction: this full-featured short has been tested and finessed to optimize comfort and performance.
Breathability
A mesh inner brief keeps air circulating for a constant cooling effect.
Lightweight
Since both the inner and outer layers are constructed with super lightweight fabric, this short feels light as a feather.
Reviews
Men's Shorts & Pants
Calculate your own measurements, then select your product size
| | | | | |
| --- | --- | --- | --- | --- |
| ORDER SIZE | WAIST (INCH) | HIP (INCH) | INSEAM PANT (INCH) | UK/US |
| XS | 28-30 | 33-35 | 31 | 24/26 |
| S | 30-33 | 35-38 | 32 | 28/30 |
| M | 33-35 | 38-40 | 32 | 32/34 |
| L | 35-37 | 40-43 | 33 | 36/38 |
| XL | 38-41 | 43-46 | 33 | 40/42 |
| XXL | 41-44 | 46-49 | 34 | 44 |
| | | | | |
| --- | --- | --- | --- | --- |
| ORDER SIZE | WAIST (CM) | HIP (CM) | INSEAM PANT (CM) | UK/US |
| XS | 71-77 | 84-90 | 79 | 24/26 |
| S | 77-83 | 90-96 | 80.5 | 28/30 |
| M | 83-89 | 96-102 | 82 | 32/34 |
| L | 89-95 | 102-108 | 83.5 | 36/38 |
| XL | 96-104 | 109-117 | 85 | 40/42 |
| XXL | 104-112 | 117-125 | 86.5 | 44 |
Waist: Measure around the narrowest part of your waist
Hip: Measure around the widest point Inseam pant:
Measure from the top of your leg to the end of your leg (inside of the leg)
Women's Shorts & Pants
Calculate your own measurements, then select your product size
| | | | | |
| --- | --- | --- | --- | --- |
| ORDER SIZE | WAIST (INCH) | HIP (INCH) | INSEAM PANT (INCH) | UK/US |
| XS | 28-30 | 33-35 | 31 | 24/26 |
| S | 30-33 | 35-38 | 32 | 28/30 |
| M | 33-35 | 38-40 | 32 | 32/34 |
| L | 35-37 | 40-43 | 33 | 36/38 |
| XL | 38-41 | 43-46 | 33 | 40/42 |
| XXL | 41-44 | 46-49 | 34 | 44 |
| | | | | |
| --- | --- | --- | --- | --- |
| ORDER SIZE | WAIST (CM) | HIP (CM) | INSEAM PANT (CM) | UK/US |
| XS | 71-77 | 84-90 | 79 | 24/26 |
| S | 77-83 | 90-96 | 80.5 | 28/30 |
| M | 83-89 | 96-102 | 82 | 32/34 |
| L | 89-95 | 102-108 | 83.5 | 36/38 |
| XL | 96-104 | 109-117 | 85 | 40/42 |
| XXL | 104-112 | 117-125 | 86.5 | 44 |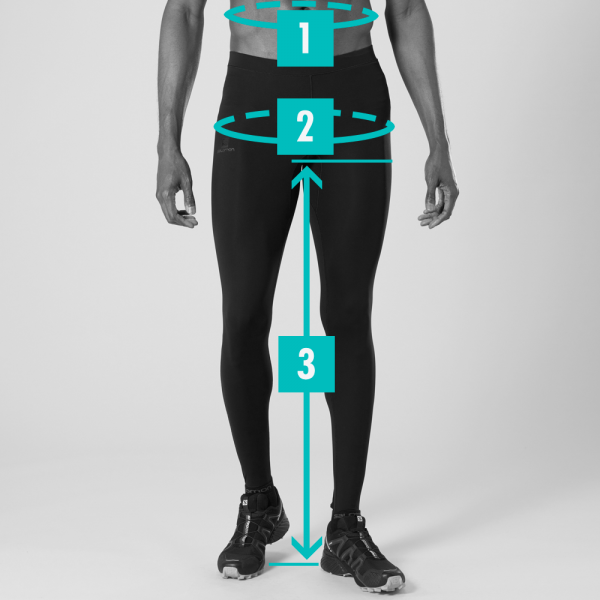 Waist: Measure around the narrowest part of your waist
Hip: Measure around the widest point Inseam pant:
Measure from the top of your leg to the end of your leg (inside of the leg)
Liquid error: Could not find asset snippets/faq-item.liquid