Outlet
Agile Mid Tight Women's
-30%
$55.99 NZD
$79.99
Agile Mid Tight Women's
- Choose your size
Returns within 30 days of receipt following our return policy. Items must be in as new condition and returned in their original packaging with tags attached or returned. Product(s) will have to be sent back to our NZ facility at your own expense.
All our products come with a two-year quality warranty.
Benefits
AGILE MID TIGHTS
Go for a run or hop on a bike. The AGILE MID TIGHT for women is ready for anything. Between 3/4 and 7/8 length, this tight easily transitions across seasons and provides just enough coverage. A generous adjustable waistband feels extra comfortable, and since it's available in various prints, every tight has a unique appearance.
Reviews
Men's Shorts & Pants
Calculate your own measurements, then select your product size
| | | | | |
| --- | --- | --- | --- | --- |
| ORDER SIZE | WAIST (INCH) | HIP (INCH) | INSEAM PANT (INCH) | UK/US |
| XS | 28-30 | 33-35 | 31 | 24/26 |
| S | 30-33 | 35-38 | 32 | 28/30 |
| M | 33-35 | 38-40 | 32 | 32/34 |
| L | 35-37 | 40-43 | 33 | 36/38 |
| XL | 38-41 | 43-46 | 33 | 40/42 |
| XXL | 41-44 | 46-49 | 34 | 44 |
| | | | | |
| --- | --- | --- | --- | --- |
| ORDER SIZE | WAIST (CM) | HIP (CM) | INSEAM PANT (CM) | UK/US |
| XS | 71-77 | 84-90 | 79 | 24/26 |
| S | 77-83 | 90-96 | 80.5 | 28/30 |
| M | 83-89 | 96-102 | 82 | 32/34 |
| L | 89-95 | 102-108 | 83.5 | 36/38 |
| XL | 96-104 | 109-117 | 85 | 40/42 |
| XXL | 104-112 | 117-125 | 86.5 | 44 |
Waist: Measure around the narrowest part of your waist
Hip: Measure around the widest point Inseam pant:
Measure from the top of your leg to the end of your leg (inside of the leg)
Women's Shorts & Pants
Calculate your own measurements, then select your product size
| | | | | |
| --- | --- | --- | --- | --- |
| ORDER SIZE | WAIST (INCH) | HIP (INCH) | INSEAM PANT (INCH) | UK/US |
| XS | 28-30 | 33-35 | 31 | 24/26 |
| S | 30-33 | 35-38 | 32 | 28/30 |
| M | 33-35 | 38-40 | 32 | 32/34 |
| L | 35-37 | 40-43 | 33 | 36/38 |
| XL | 38-41 | 43-46 | 33 | 40/42 |
| XXL | 41-44 | 46-49 | 34 | 44 |
| | | | | |
| --- | --- | --- | --- | --- |
| ORDER SIZE | WAIST (CM) | HIP (CM) | INSEAM PANT (CM) | UK/US |
| XS | 71-77 | 84-90 | 79 | 24/26 |
| S | 77-83 | 90-96 | 80.5 | 28/30 |
| M | 83-89 | 96-102 | 82 | 32/34 |
| L | 89-95 | 102-108 | 83.5 | 36/38 |
| XL | 96-104 | 109-117 | 85 | 40/42 |
| XXL | 104-112 | 117-125 | 86.5 | 44 |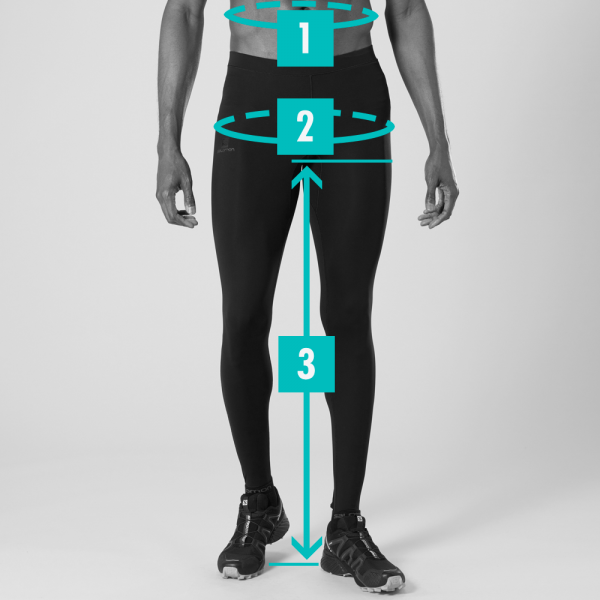 Waist: Measure around the narrowest part of your waist
Hip: Measure around the widest point Inseam pant:
Measure from the top of your leg to the end of your leg (inside of the leg)
Liquid error: Could not find asset snippets/faq-item.liquid