Outlet
S/LAB NSO Mid Tight Women's
-50%
$140.00 NZD
$279.99
S/LAB NSO Mid Tight Women's
- Choose your size
Returns within 30 days of receipt following our return policy. Items must be in as new condition and returned in their original packaging with tags attached or returned. Product(s) will have to be sent back to our NZ facility at your own expense.
All our products come with a two-year quality warranty.
Essential info
Benefits
S/LAB NSO MID TIGHT W
The S/LAB NSO MID TIGHT harnesses next generation mineral oxide technology. NSO ACTIVE is unique, concentrating the mineral oxide particles into patches that reflect energy from the body more intensely. The patches are located in trigger points, improving muscle tone, recovery, and balance.
Modular
Part of the S/LAB Modular system, this tight integrates with the S/LAB Belt and the overshort of your choosing. Select the combination that fits your performance needs.
Fatigue reduction
Mineral oxide patches reflect and self-activate the body's energy flow to enhance muscle tone, improve cellular balance, and help the body recover, even during exercise.
Quick drying
37.5 fabric dries very quickly and helps reduce odor, naturally.
Technologies
CONCEPT & TECHNOLOGY
Nso
Developed over more than 10 years with insights from leading athletes, eNosyntex™ technology reduces fatigue and restores balance using infrared reflection and metallic oxides.
CONCEPT & TECHNOLOGY
Modular
S/LAB MODULAR Choose your compression, support or lightweight inner. Add your outer short loose or tight, long or short on top. And bring extra capacity with the belt.
POCKETS
2 side pockets
Classic side-pocket construction to store your contents.
37.5® Technology
37.5® Technology optimizes your body's microclimate, to maintain an ideal core temperature so you perform better, longer. Made from natural materials, fabrics made with 37.5™ Technology dry up to five times faster than similar fabrics, won't irritate your skin, and will never wash out or degrade.
AdvancedSkin ActiveDry
AdvancedSkin technical fabrics improve body comfort by keeping you dry, warm and protected when you need it and where you need it.
4 Way stretch
The fabric stretches in all 4 directions with the support of elastic yarns.
Premium woven
Made in France
Tight
For bottoms, tights, knits. A close to the skin fit.
Elasticated waistband
Elastic waistband.
Wide shaping waistband
Reflective branding
Reflective details for nighttime visibility.
Patent pending
Materials & Maintenance
Bottom
78% Polyamide, 22% Elastane
Inner brief
92% Polyester, 8% Elastane
Pockets
80% Polyamide, 20% Elastane
Waistband
59% Polyamide, 41% Elastane
Care
Do Not Bleach
Do Not Dry Clean
Do Not Iron
Do Not Tumble Dry
Do Not Use Powder Detergent Or Fabric Softener
Machine Wash Cold (30°C)
Reviews
Men's Shorts & Pants
Calculate your own measurements, then select your product size
| | | | | |
| --- | --- | --- | --- | --- |
| ORDER SIZE | WAIST (INCH) | HIP (INCH) | INSEAM PANT (INCH) | UK/US |
| XS | 28-30 | 33-35 | 31 | 24/26 |
| S | 30-33 | 35-38 | 32 | 28/30 |
| M | 33-35 | 38-40 | 32 | 32/34 |
| L | 35-37 | 40-43 | 33 | 36/38 |
| XL | 38-41 | 43-46 | 33 | 40/42 |
| XXL | 41-44 | 46-49 | 34 | 44 |
| | | | | |
| --- | --- | --- | --- | --- |
| ORDER SIZE | WAIST (CM) | HIP (CM) | INSEAM PANT (CM) | UK/US |
| XS | 71-77 | 84-90 | 79 | 24/26 |
| S | 77-83 | 90-96 | 80.5 | 28/30 |
| M | 83-89 | 96-102 | 82 | 32/34 |
| L | 89-95 | 102-108 | 83.5 | 36/38 |
| XL | 96-104 | 109-117 | 85 | 40/42 |
| XXL | 104-112 | 117-125 | 86.5 | 44 |
Waist: Measure around the narrowest part of your waist
Hip: Measure around the widest point Inseam pant:
Measure from the top of your leg to the end of your leg (inside of the leg)
Women's Shorts & Pants
Calculate your own measurements, then select your product size
| | | | | |
| --- | --- | --- | --- | --- |
| ORDER SIZE | WAIST (INCH) | HIP (INCH) | INSEAM PANT (INCH) | UK/US |
| XS | 28-30 | 33-35 | 31 | 24/26 |
| S | 30-33 | 35-38 | 32 | 28/30 |
| M | 33-35 | 38-40 | 32 | 32/34 |
| L | 35-37 | 40-43 | 33 | 36/38 |
| XL | 38-41 | 43-46 | 33 | 40/42 |
| XXL | 41-44 | 46-49 | 34 | 44 |
| | | | | |
| --- | --- | --- | --- | --- |
| ORDER SIZE | WAIST (CM) | HIP (CM) | INSEAM PANT (CM) | UK/US |
| XS | 71-77 | 84-90 | 79 | 24/26 |
| S | 77-83 | 90-96 | 80.5 | 28/30 |
| M | 83-89 | 96-102 | 82 | 32/34 |
| L | 89-95 | 102-108 | 83.5 | 36/38 |
| XL | 96-104 | 109-117 | 85 | 40/42 |
| XXL | 104-112 | 117-125 | 86.5 | 44 |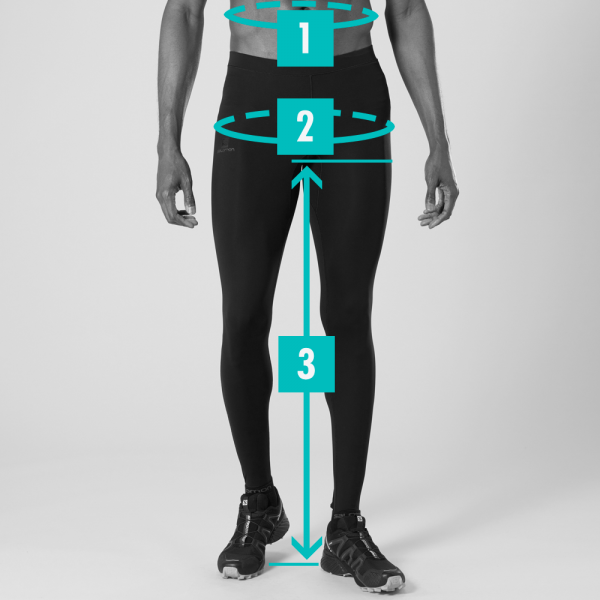 Waist: Measure around the narrowest part of your waist
Hip: Measure around the widest point Inseam pant:
Measure from the top of your leg to the end of your leg (inside of the leg)
Liquid error: Could not find asset snippets/faq-item.liquid