S/PRO 120 SKI BOOTS MEN
$949.99 NZD
S/PRO 120 SKI BOOTS MEN
- Choose your size
Returns within 30 days of receipt following our return policy. Items must be in as new condition and returned in their original packaging with tags attached or returned. Product(s) will have to be sent back to our NZ facility at your own expense.
All our products come with a two-year quality warranty.
Essential info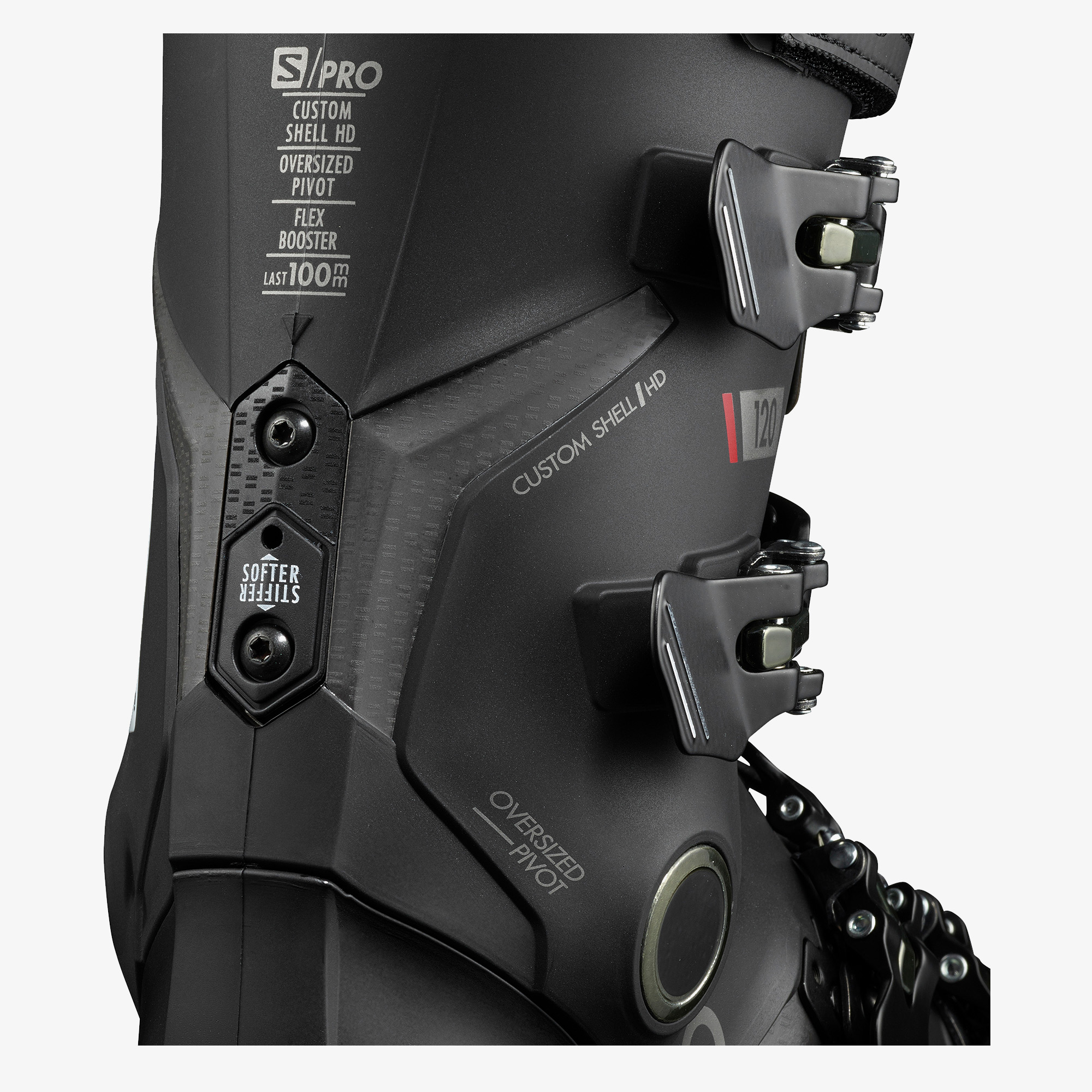 Benefits
S/PRO 120
Striking a fine balance between performance and comfort is no easy task. With its easy step-in, seamless liner and full customization capabilities, the S/PRO 120 is leading the charge of high-performing, perfectly fitting boots. Now Gripwalk premounted for more safety grip & walking comfort.
Instant fit
Redesigned step-in construction teams up with our exclusive seamless liner to make the S/PRO the most comfortable boot Salomon has ever made.
Fully customizable
With the new Coreframe 360, you can now customize the cuff, shell and liner to enjoy Salomon's most tailor-fitted boot.
Power
A combination of Salomon's high-performance Coreframe, Sense Amplifier and Sense Strap technologies guarantee progressivity and rebound for elation at every turn.
Technologies
TECHNOLOGIES
Coreframe 360°
The Coreframe 360° brings lightness, enhances sensations and allows full customization possibilities. It is both shell and cuff inserts that guarantee the boot keeps its geometry and stiffness after the Custom Shell HD process.
TECHNOLOGIES
Custom shell HD shell & cuff
The Custom Shell HD process on the shell and cuff aims to bring fast and complete personalization to your boots in just 10 minutes. The thinner wall construction and new shell materials allow the foot to be closer to the shell and provide enhanced sensations, more power and direct transmission.
TECHNOLOGIES
Sense amplifier
The Sense Amplifier makes you feel progressivity and precision at the beginning of every turn while providing unmatched rebound effect, quicker edge to edge transfer and acceleration at the end of the turn.
Reviews
Liquid error: Could not find asset snippets/faq-item.liquid