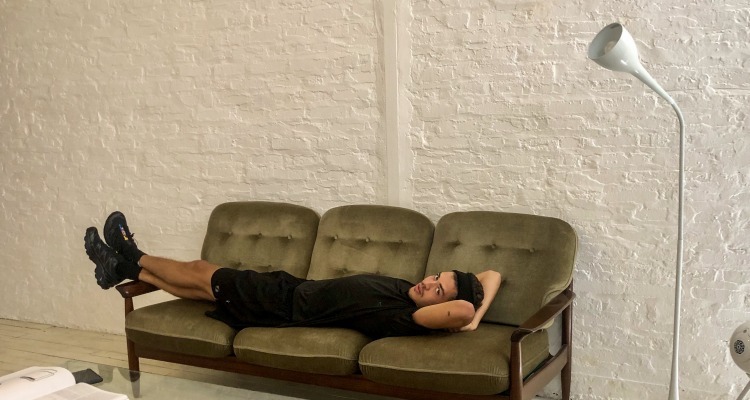 October 28, 2020
Salomon - Jordan Viktors
Salomon met with Jordan in Paris to tell us a little bit about what he does and what's next. As a young, contemporary creative, he expresses himself in different fields from music to fashion. 
'I'm focusing more on DJ'ing at the moment, using music software and figuring out how to reach the level I want to be at. I'm still a student and believe you should never stop studying. At the moment Miles Davis is a big inspiration, but I'm also listening to a lot of tech- and house music like Mall Grab Michale Bibi, Peggy Gou. Many genres in-fact, just absorbing, absorbing.
So, I'd say music right now is at the forefront of my work, but styling and designing is the baseline. My first creative job was interning for a distribution company which looked after Pharrell Williams brand - BBC. That's where my interest in fashion, clothes, jewellery and colour started. I also studied graphic design and fashion marketing but having made the contacts I needed, dropped out and went from there.'
'I reference and often wear technical clothing such as ripstop and light-weight garments. I personally use and experience a lot of the materials for styling, and I'd rather choose performance wear than something raw like tweed.
Salomon showed itself to me recently, in the past 2 years maybe. I see it in streetwear, worn by friends, in magazines and on a lot of kids in New York and in Europe. I haven't experienced the brand in terms of performance, but more in style and fashion. And it works.
We're in a time where technical, hiking performance wear is at the forefront because it's so interchangeable. You can wear Salomon to the club, to go running, or to the store - they're super comfortable, adaptable and, for me, a multi-purpose shoe is the perfect shoe.'