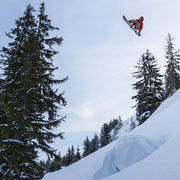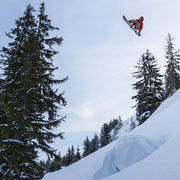 WELCOME BACK WINTER
SNOWBOARDS & SNOWBOARD GEAR
Charge, cruise, explore, and more in our full range of snowboards, bindings, boots and protection for every rider's style.
SNOWBOARD BOOTS
Having the right boot will help you stay on the hill longer, ride harder, and ultimately help you get more out of your on-snow experience.
SNOWBOARD BINDINGS
Snowboard bindings are those very important components that connect your board and your body, the driving force of your snowboard set-up. Having the right connection can help progression, comfort, and ultimately bring more fun to your time on the mountain.
Protectives and goggles
A ski or snowboard helmet is essential safety gear that has been widely adopted across all disciplines of each sport. In order to get one that provides the best protection with the most comfort it's important to choose wisely.